To learn how to pronounce our name,
Click Here Amsterdam, NY
518-842-8140

Your Home Town Dealer...

Since 1952
| | |
| --- | --- |
| Our Web Site & Pages Are Updated Daily | |
| | |
| --- | --- |
| Ron Knapik | |
---
| | |
| --- | --- |
| | Click here to make a secure credit card payment for a purchase, downpayment or layaway payment. |
---

Check out our Pre-Owned Outboards

2008 115 Evinrude E-Tec 20"
---
A Message From The Owner, Ron Knapik
I'm proud to announce that we are now an Evinrude Diamond Sales Dealer. We are the area's largest retail and re-power Evinrude dealer.

We have always been known for our outstanding customer service, and repair service, and now we have achieved Evinrude's highest Diamond status for quantity of Evinrude outboards purchased and sold.

My dad Joseph last achieved this status in 1962 through 1965 and I'm proud to once again achieve this status and carry on the Knapik's Marine heritage.
Fishing Motor SALE
Evinrude 4/strokes
3.5 hp through 15 hp outboards

See Ron's Video as he un-hoods a
6 hp Evinrude 4 stroke fishing motor
Click Here To See Video

Evinrude Diamond Dealer Special
For a limited time,
save up to another $80 off
our already low sale prices.
And receive a FREE 2 year
extended warranty, giving you
a total of 5 years of coverage.

---
60 hp Over Stocked Sale

Due to Diamond Dealer sales quotas, we are currently over stocked on 2013 60 hp E-Tec outboards in 20" shaft color blue.

To move these motors out immediatley, we are including the following:

Free side mount controls, electrical and system check tachometer, a $1,200 value.
5 year, 3+2 warranty.
Installation.
Set up and on water testing.
Propping with the correct Evinrude propeller, and proper height adjustment.
Fuel tank and hose.
Exide XXHD battery.
Battery hold down.
Evinrude XD-50 oil.
Operation briefing at time of pick up.

This is a limited time event.
We cannot post pricing.
Please call Ron Knapik at 518-212-7092
Financing available.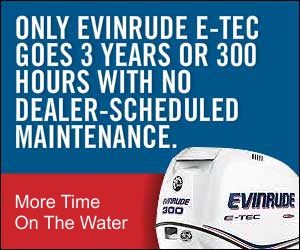 Download The Evinrude Brochure

Brian says... don't worry, be happy, by reviving your boat with a new state of the art Evinrude E-TEC.

The new E-Tec's are in stock...
Save Big During Our Evinrude Re-Power Sales Event and let me rig you up today.
Before you buy any new outboard...
See Ron's Video as he un-hoods a 40 hp E-Tec
This is E-Tec 101
Click Here To See Video
Also see Ron's Advanced E-Tec Video
using a 75 hp E-Tec
This is E-Tec Advanced
Click Here To See Video
See what goes into propping out
an Evinrude E-Tec
This is an Informational Video
Click Here To See Video
---
The 150 Pull Off, again.
Evinrude E-Tec vs Mercury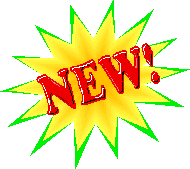 This is an Informational Video
Click Here To See Video
---

Top Reasons To Buy An E-TEC From Knapik's Marine
We have the latest E-TEC diagnostic equipment and training, we have the latest System Check diagnostic equipment and training, we have the latest I-Command diagnostic equipment and training.
We get you the most out of your E-TEC with proper computer set up, Engine Management Software updates, and proper propeller and engine mounting height selection. We provide professional installation, computer set up, and software updates for adding running improvements.
We include on water propping and engine height setting adjustment for the best performance and fuel economy.
We only use genuine Evinrude controls, rigging, instrumentation and propellers for the best performance and enjoyment.
Just because another dealer sells E-TEC, it does not mean they have the equipment or the training to do it right. We know what we are doing, period. Ask before you buy and make sure you get the most that your E-TEC can deliver.
When shopping for an Evinrude E-Tec, ask the dealer if they are going to use genuine Evinrude rigging supplies and propeller. Do they have the computer equipment to properly set it up. And are they going to water test the boat to find the best engine mounting height and propeller selection to give you the best performance. The best price is not always the best deal.

The Lowest Prices...
The Best Customer Service...
Period!